As a Shopify expert, I get asked what the best Shopify themes are for eCommerce sites, and whilst this is something that ultimately you as the Shopify store owner need to choose, there are a handful of themes that I recommend above all of the rest when choosing the right Shopify theme, and those are Turbo and Flex from Out of the Sandbox.
Shopify theme selection is super important because your website needs a top-performing Shopify theme that's suitable for small businesses that are easy to code and configure and has straightforward management as well as good app integration that won't break your site or slow it down.
And although free themes may be a good fit for some stores, paid themes often provide additional functionality that is more cost-effective in the long run. Paid themes require a one-time payment, come with free updates and often reduce the need for additional apps, making them an excellent investment compared to monthly fees charged by external tools and apps.
Premium Shopify themes
The themes I've selected offer a range of key features that can enhance the customer experience of an online store. Each theme has its unique set of options, layouts, and styles that can highlight a store's brand and product pages. The theme categories we will discuss include free, premium, and responsive Shopify themes, each with its customization options, mega menu, sections, and layouts.
When I was writing my Shopify review, the thing that really stood out to me was that everyone's Shopify theme store requirements will be different, but with the Shopify themes I've picked out below, you're getting what in my opinion are the best on the market and are benefiting from my knowledge as a Shopify SEO consultant.
So without further ado, here are my top-paid Shopify themes.
Turbo
This is one of my favourite themes and one I personally use on my own projects because of it's flexibility and wide range of features.
Turbo is fast and perfect for mobile users as it comes with a great user experience out of the box, meaning your customers can quickly find what they're looking for and are more likely to convert.
It's also very popular with Shopify plus users and comes with multiple customisation options to fit your website needs.
There is a learning curve to Turbo in comparison to other themes, but in my opinion, it's worth the effort because of what you get back in return.
For example, customisation of aspects like the mega menu and predictive search can seem a little daunting, but when you've got your head around it allows you to create a seamless filtering process for customers to easily find your products.
At the time of writing Out of the Sandbox offers 6 great Shopify theme templates to choose from, meaning you get the perfect start to your eCommerce journey.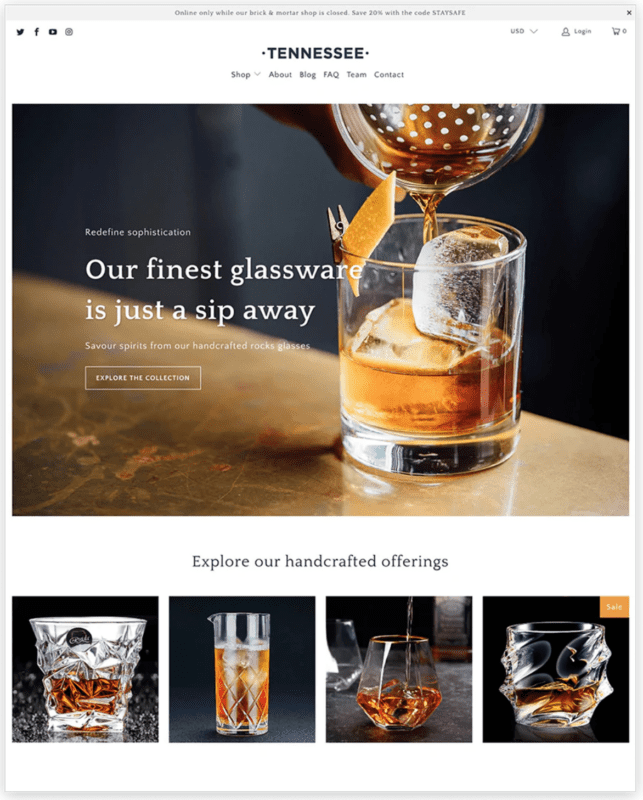 Flex
The Flex Shopify theme from Out of the Sandbox is another highly customisable theme that's perfect for stores of all shapes and sizes.
Flex is ideal for all types of stores, from stores that have one product to stores that have large inventories and need limitless designs.
And like the Turbo theme, Flex is expertly built with conversions and sales in mind, which is what it's all about, right?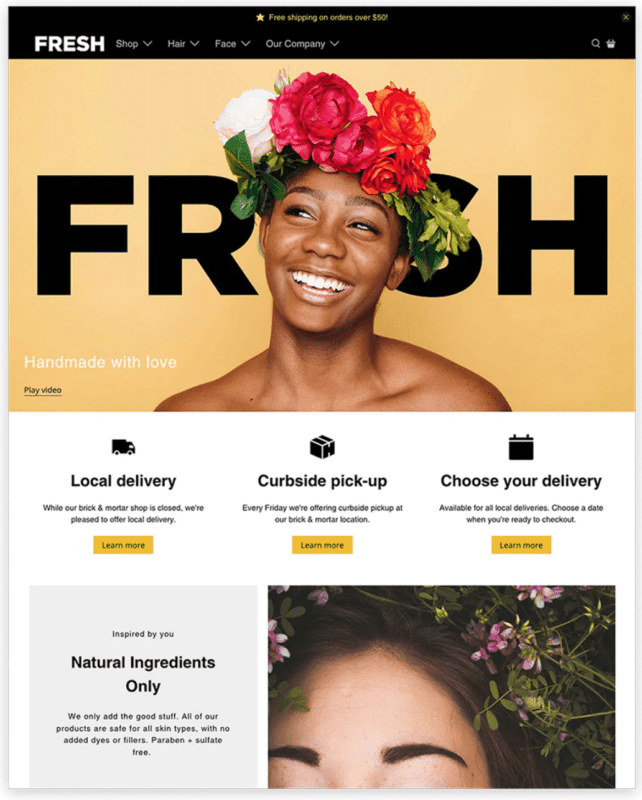 Impulse
Impulse is a premium Shopify theme with 20 customizable sections, a custom promotion designer, and additional design features like sidebar filters and product tabs. Impulse is suitable for visual brand storytelling, and the theme editor is available in non-English languages.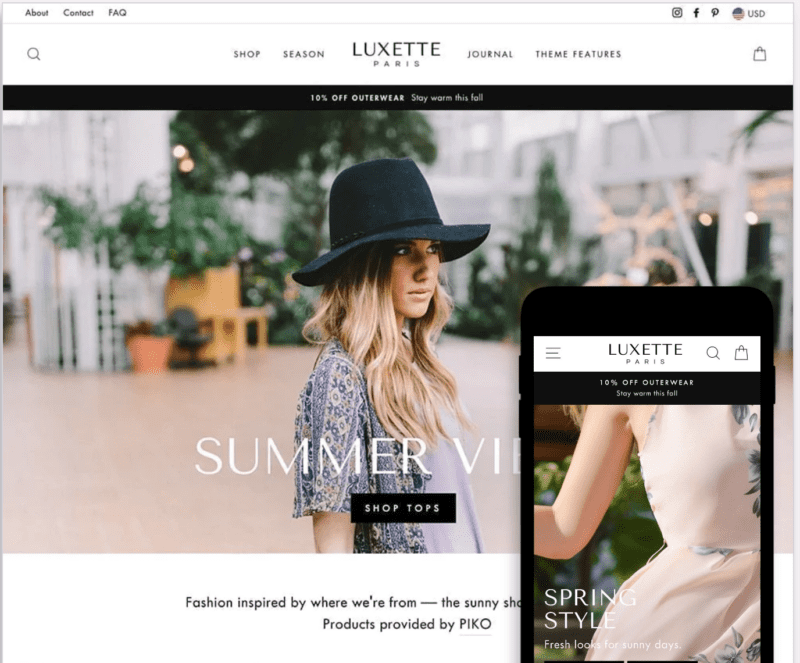 Be Yours
Be Yours is another premium Shopify theme that offers 30 sections to customize, with a sticky cart, recently viewed products, various promotions, and lookbooks. Be Yours is suitable for single-product stores and dropshipping businesses.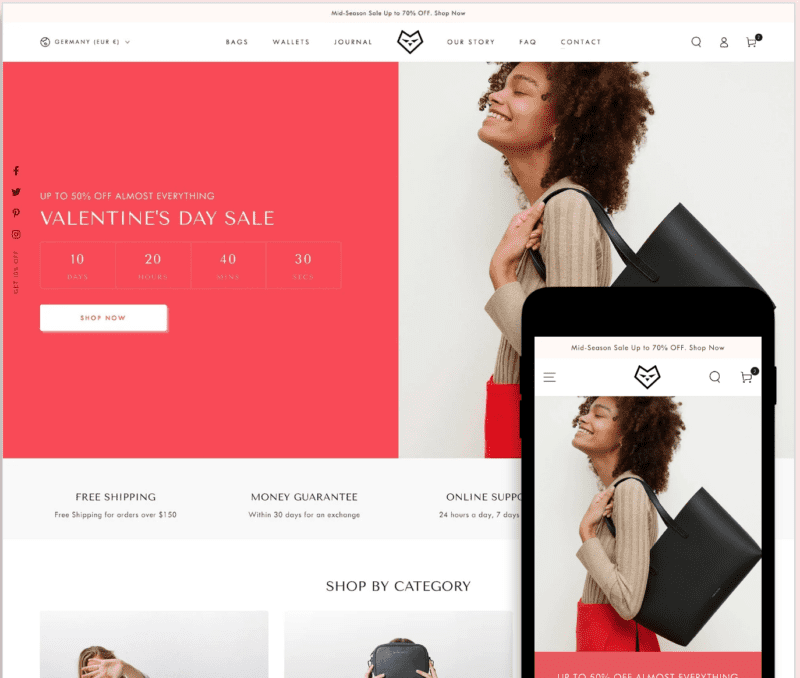 Optimal
Optimal is a multi-purpose, responsive Shopify theme with drag-and-drop editing, wishlists, quick add-to-carts, countdowns, product labels, and low-stock notifications, among others.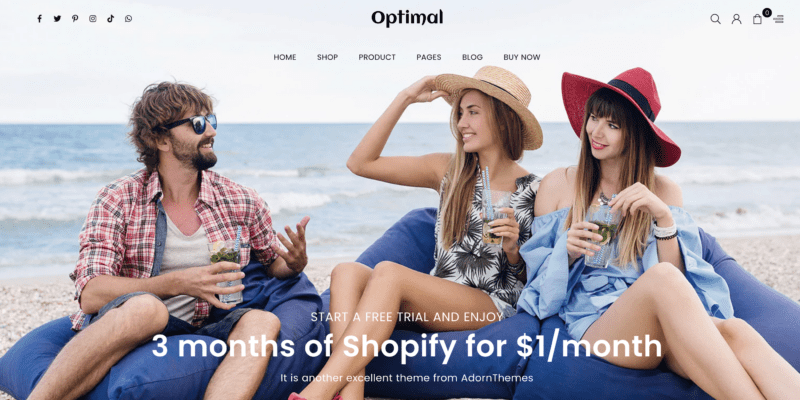 Minimog
Minimog is a responsive Shopify theme that includes a range of additional features such as product bundle builder, free shipping goals shown in the cart, size charts, and smart search. The theme employs speed and performance optimization techniques, but customizations of core features may be challenging.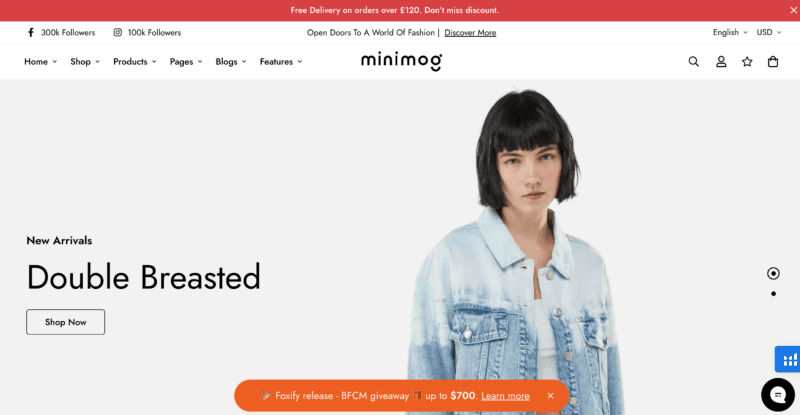 Symmetry
Symmetry is a premium Shopify theme with four presets mostly tailored to fashion stores but also suitable for other niches. The theme provides a wide range of filtering options to improve navigation and shopping experience.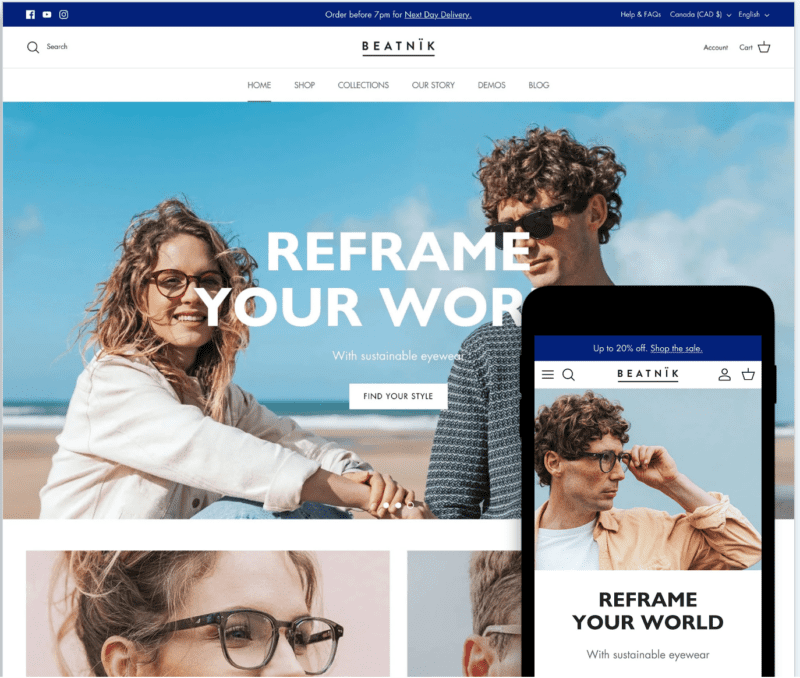 Dawn
Finally, I've added a free Shopify theme because I think it's important to show you a theme that you don't need to pay for. Dawn is a Shopify theme that is perfect for quick store set-up. Its drag-and-drop editor provides ample sections, and additional features like cart notes, promo banners, and product filters, among others.
It is slightly limited in comparison to the others, but it is worth checking out to see if it suits your needs.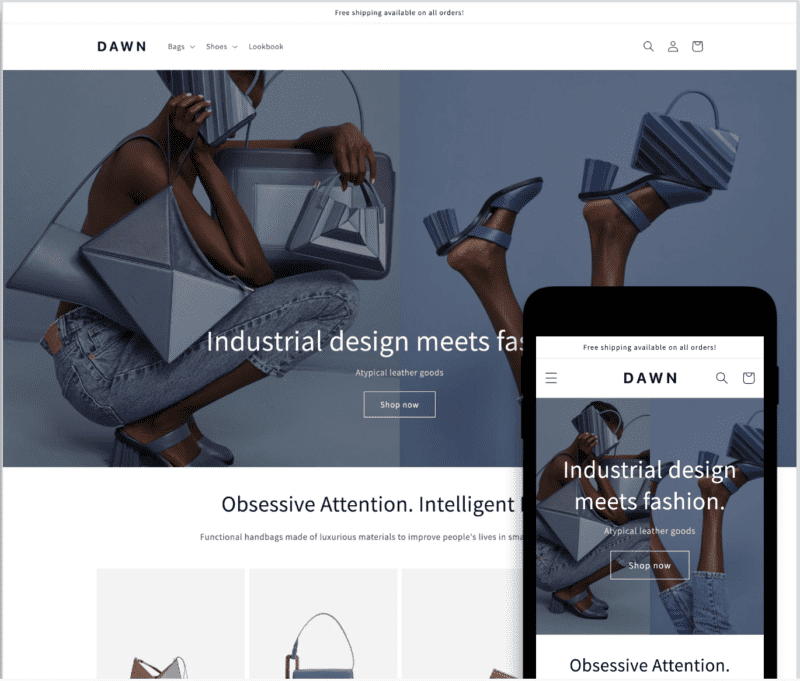 High-end Shopify themes
Although the Shopify themes are premium pricing themes with a small fee attached, making the right choice is important for your business because you want to be able to promote your products and web content in the best possible light when marketing your store, and you can only really do that with a high-end theme.
Basically, by choosing the right Shopify theme you're massively helping yourself with the positioning of your brand, and remember, these Shopify themes are a one-time purchase that can be offset against your profit.
All of the themes above offer templates that will suit every industry from health products to cleaning products and will go a long way to aiding you with the success of your eCommerce venture because of their usability and superior configuration.
The best Shopify theme for a store depends on the features and functionalities required, and whilst these themes offer a wide range of options, it is essential to do your research and consider the site's speed, performance, and SEO in making a decision, and it's not too far fetched to see that your Shopify theme design can play a big part in how well your store converts.
Paid themes are an excellent investment for a small business, providing added value and free updates over a one-fee payment. Furthermore, it is essential to research the technology behind each theme, which will help store owners make informed decisions when hiring developers for customizations.
You should also be aware that free themes more often than not don't come with much in the way of support whereas paid Shopify themes do, so you need to factor that into the equation whilst gathering information.