If you're looking for the latest Helium 10 discount coupon and discount codes, then look no further because you've come to the right place. In this article, you'll find a Helium 10 discount code to get up to 20% off yearly subscriptions.
The hassle of going through coupon sites in the hope that one of them works is over because Digital Cornerstone has a long-standing relationship with Helium 10 that eliminates all the fuss.
So, let's dive straight into the article to know more details and how to get Helium 10 discount.
The Top HELIUM 10 deals all in one place:
To claim your Helium 10 discounts, with either 10% OFF every month or 20% OFF your first month simply click here or on the image below and use codes: DIGITALCORNERSTONE10 or DIGITALCORNERSTONE50
Or click on the image below to be taken to Helium 10 and Digital Cornerstone custom landing page with the codes on them.

The lowdown on why Helium 10 is the best Amazon software on the market
The Helium 10 suite of tools offers you the most powerful arsenal available to sellers, that WILL improve your sales and increase your buy box percentage. The number of professional tools they offer will leave you thinking that you simply can't lose. And whilst we all know that nothing is certain in the world of eCommerce, you can most definitely reduce your risk but utilising market-leading software such as Helium 10.
It can be a little confusing when you're trying to track and work out which services you need for your Amazon FBA business, but Helium 10 offers you all the tools in a single software package, which in turn not only saves you time but also has the ability to dramatically increase your sales and profits.
In short, you become a selling machine!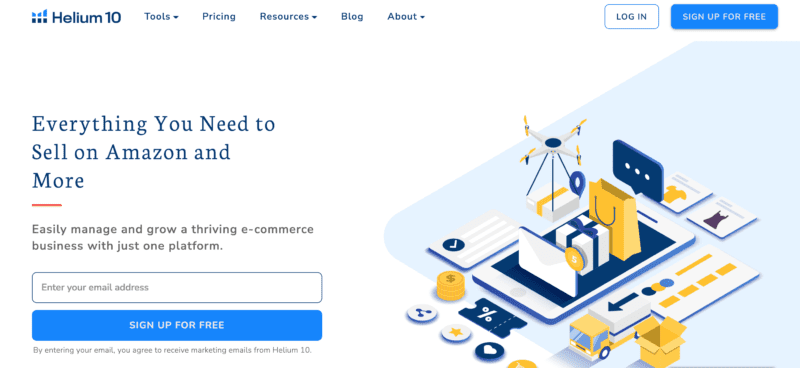 The Amazon seller tool for startups & experienced sellers
With the data provided by Helium 10, both startups and experienced amazon sellers can gain a competitive advantage at every stage of their journey and bring a smile to your face every time you log in to seller central.
Helium 10 software has a suite of tools that allow you to get in-depth information on all categories and enable you to solve various problems encountered when selling on the Amazon marketplace.
The range of seller tools they have include allows you to perform the following:
Keyword research
Marketing analytics
Product research
Listing optimisation
Day-to-day operations.
It is the perfect companion for any upcoming seller. Users of this service can create an immediate impact on the market and their wallets.
It is the perfect companion for sellers at every stage and allows users to create an immediate impact in their niche(s).
How do I sign up for a Helium 10 discount code?
If you've already decided that this is the software for you and your business then you have two options to unleash the most powerful Amazon seller software on the market.
Click on the link or the Helium 10 image at the start of this page
Simply follow the steps below
Step 1: Go to the official website 
Go to the pricing and plans page of the official website by following this link, where you'll see the prices and discount column.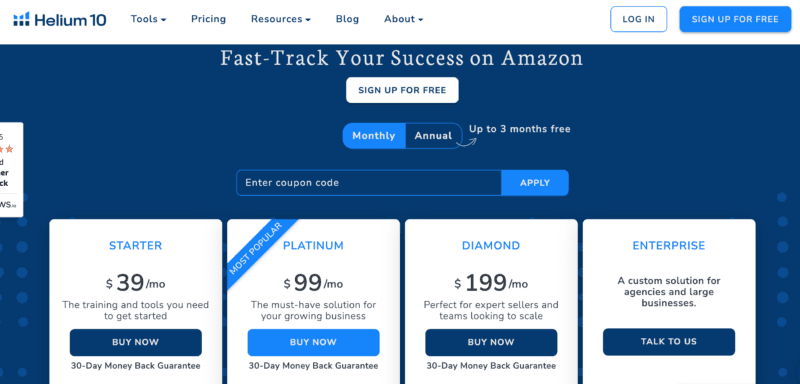 Step 2: Enter DIGITALCORNERSTONE10 OR  DIGITALCORNERSTONE20 coupon code
Above the pricing and plans, you'll see the "Enter Coupon Code". Enter one of the 2 codes (make sure you write in capital letters only), then click on apply.
The coupon will be automatically applied to the monthly plans and annual plans. You can also switch the plans from monthly to annual based on your needs.
Step 3: Choose your plan
Next, you need to choose the plan that suits your needs the most. The monthly coupon is applicable on two Platinum Plan, and Diamond plans, and click on buy now.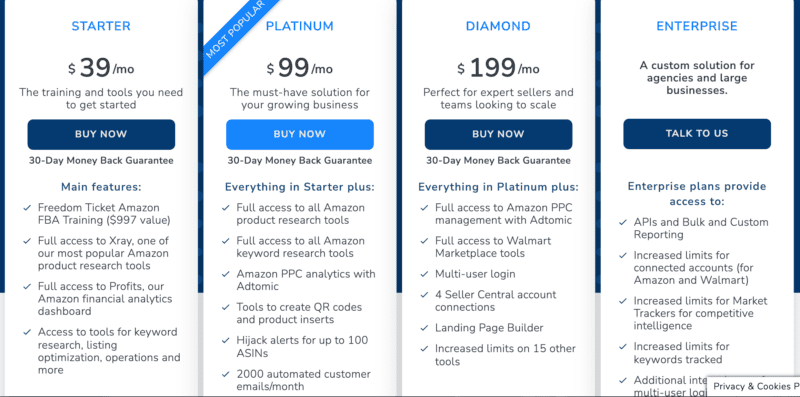 Step 4: Complete your signup process 
If you already have an account on Helium 10, then skip the part and enjoy the features of Helium 10. But if you haven't registered yet, then when you click on the "Buy Now", you will be directed to the signup process. Fill in all the details such as name, email address, and others and finish the process.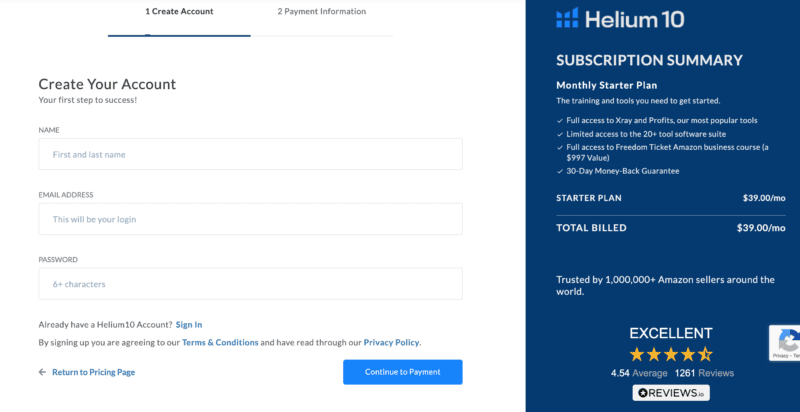 When you are done with the signup process, you will be directed to the payment page.
Step 5: Pay at the discounted rate
Now, lastly, you need to make the payment. The payment will be done with a credit card. Fill in all the essential details and start accessing the tool.
However, before you start the plans, let's find out what you get in Helium 10 pricing plans.
HELIUM 10 FEATURES
Below we'll take a look at some of the tools that Helium 10 has to offer such as the keyword tools, but there's much more to Helium 10 that I've not covered here such as other tools that assist your listing optimizations and profit margins, such as the inventory protector, refund genie, feedback genius, profitability calculator, keyword index checker and inventory manager.
Tools to help you research your niche:
Helium 10 offers users six all-encompassing product research tools, and when all of these services are individual products is combined, you can optimise your sales in a way that can leave your competitors in your wake.
And with the sheer amount of products available on Amazon's platform, you need all of the help you can get to make sure that your ideal consumers are aware of you.
There are over 50 product categories on the platform with between 400-500 million live product listings on any given day, so product research is the first step to becoming a successful Amazon seller.
So let's take a quick look at Helium 10's main tools.
BLACK BOX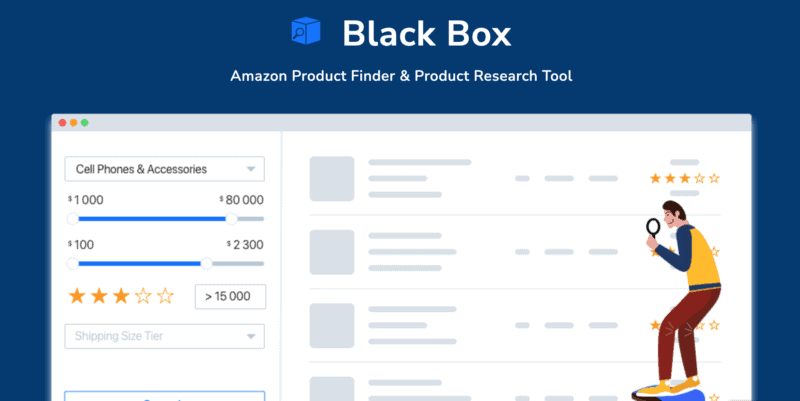 Winning on Amazon starts with the right product(s), and the Black Box tool helps in finding a suitable and profitable product to sell. There are multiple filters to fine-tune your search and software that's data-driven and is completely automated with results in a matter of seconds.
Trendster (sales trends)

The Trendster tool helps find sales trends on Amazon products. It enables you to visualise with interactive sales graphs and will help you see if the product you're thinking of selling has stable sales. It can also be used to find high-profit seasonal products.
Keyword research tools
Optimising your listing correctly starts with profitable keywords. They're an essential aspect for nearly all online retailers as they help the product to get more visibility online, and with Helium 10, you can take your keyword research to the next level.
You're provided with two unique tools to help choose the right keywords, and these must not be overlooked because Amazon also requires users to invest in SEO (check out my Amazon listing optimization guide).
MAGNET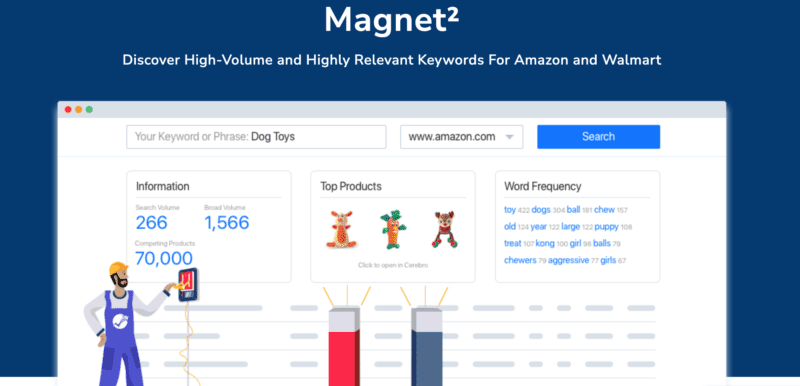 Magnet is a tool allows users to test highly relevant keywords on Amazon's marketplace including search volume. It has the most extensive database amongst it's competitors and allows you to find search terms that are relevant to your listing in no time at all.
It provides a list of the most valuable keywords for your product page. You just need to add a "seed" keyword and it will fetch the most relevant and detailed results. Magnet will then show you the search volume, magnet IQ score, match type, ASINs targeted in sponsored and headline search ads on those keywords, as well as the Amazon,  recommended keywords, and organic keywords. Magnet is possibly the best keyword research tool available for sellers today.
CEREBRO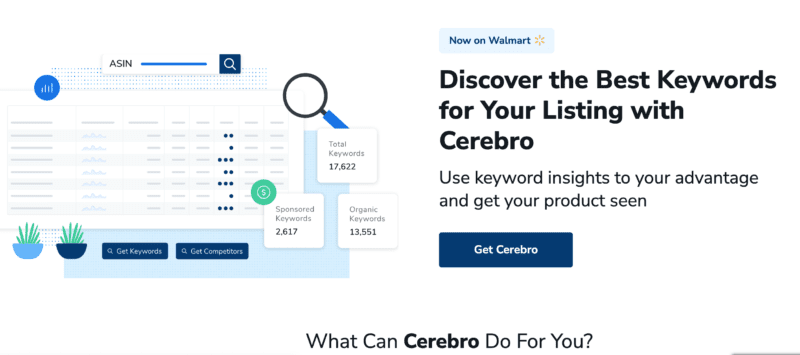 Cerebro is a great piece of software as it allows you to reverse engineer ASIN's. You simply don't get better than Cerebros iq score by Helium 10.
Want to know what search phrases people shopping on Amazon are using to find a product? Of course you do, and Cerebro can help you do just this. Just enter your or your competitor's ASIN and this keyword research tool will provide hundreds or thousands of Cerebro keyword research suggestions.
Cerebro is quite possibly the most popular offering by helium 10. It offers you strategies to grow your product sales directly off the back of the top sellers. It is the best tool for replicating growth efficiently and predictably. It can help to implement already successful keywords on your products and is the best way to get ahead of your competition. Users can quickly increase their position on the Amazon search results with just a few clicks.
Scribbles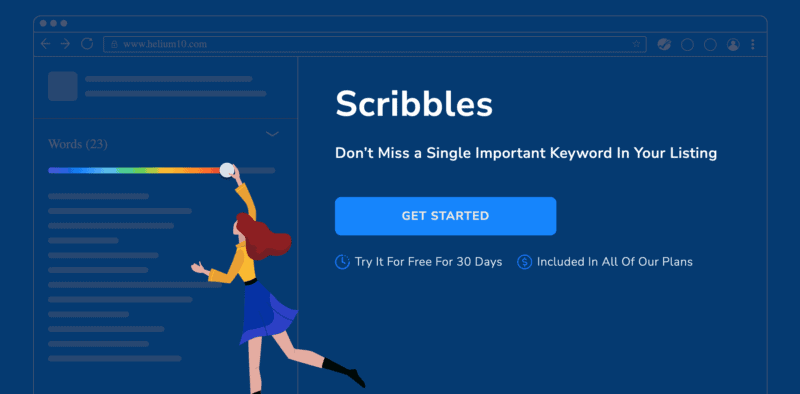 Scribbles will help to optimise your keywords on the listing as it ensures you do not miss out on impact words. You can import and export existing Amazon listings in a matter of seconds and helps you stick to the product listing guidelines.
This tool helps you to optimise your listing with the most profitable and relevant frontend and backend keywords. After you have extracted the list of profitable keywords from Frankenstein, you can try to get all of them in your listing title, bullet points, and description.
Frankenstein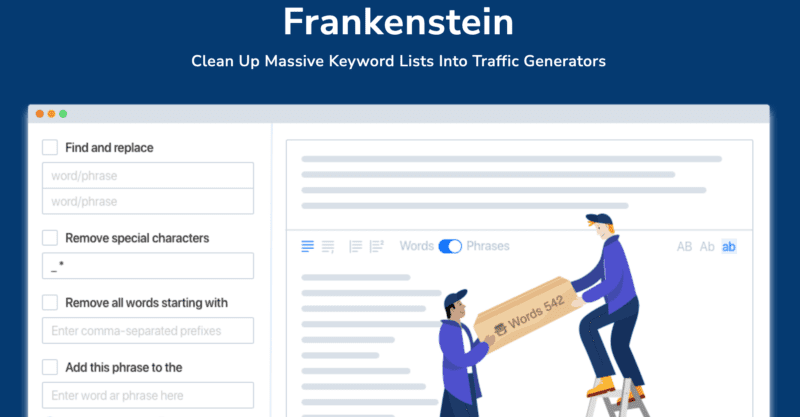 Frankenstein can filter out, organise and combine the keywords in a list of only the most powerful keywords for your listing and helps users to rank higher on the search engine easily. Users will save a lot of time and effort as this tool can process keywords in just a few seconds. It is the perfect tool to increase traffic and boost sales of your products.
Follow up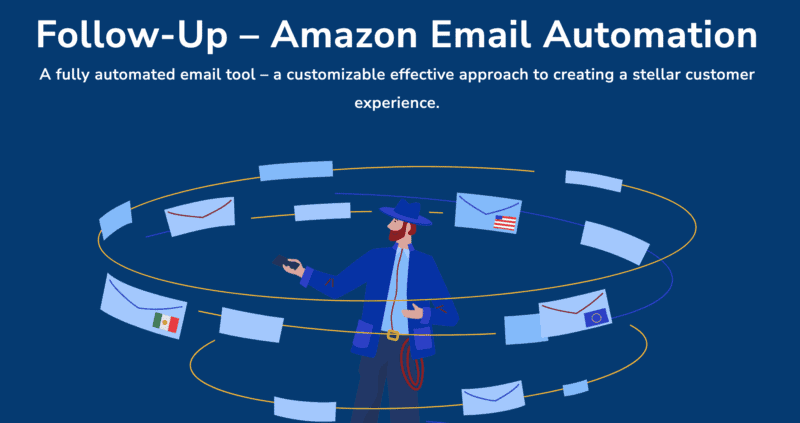 Helium 10's follow-up tool makes email automation and customer follow-up sequences a breeze, because as we all know, consumers don't always buy on their first visit.
Helium 10 ADS (Called Adtomic)

A PPC campaign manager has been a long time coming from the Helium10 team. But the time has come and now with the addition of 
ADS PPC
manager called Adtomic (Ads + Automatic) making it truly an "All in One" tool.
Helium 10 boasts a large suite of analytics tools including Profits, Market Tracker, Keyword Tracker, and the latest Inventory Management tool. These analytics tools let Amazon sellers track your profits, how your keywords and competitors are performing, and more. These analytics are invaluable as they help you improve your listing optimisation, keyword research, inventory projection forecasts, and ultimately boost sales and profits.
X-ray – The Helium 10 Chrome Extension
The Helium 10 chrome extension called X-ray has to be one of the best time savers for Amazon sellers. You can quickly and easily validate product ideas using the extension because it gives you a number of key metrics on any given product, such as sales volumes.
Helium 10 pricing plans
Starter Plan
The plan is available at $39/month and is an excellent starting point for beginners that are new to Amazon. The tool's main features include keyword tracking, sales analysis, X-ray feature, freedom ticket, and many other features. However, the features are accessible with limited trials. Moreover, you get a 30-day money-back guarantee.
Platinum Plan 
The platinum plan is available at $99/month and is a must for sellers that are growing. In this plan, you can leverage the index checker, keyword tracker 2500 keywords per month, alerts, and many more. Aside from this, it gives you full access to all the features and single-user access.
Diamond Plan 
The Diamond Plan is available at $199/month. This plan is perfect for advanced FBA sellers who want to excel in the marketplace. Moreover, this plan covers everything that makes you a pro seller, such as multi-user login, free access to Atomic, index checker, keyword tracker 5000, and many more tools.
Enterprise Plan 
The enterprise plan is customisable, which means you can only pay for the tools you access. This plan is excellent for the agencies and bigger FBA sellers. In this plan, the sellers can get custom reports about sales in bulk and increase the limits of connecting account logins and unlimited access to the keywords and other plans.
Ready to supercharge your Amazon sales?
To claim your Helium discount simply click on the image below and change the number of sales you receive in no time at all!

Other Helium 10 products you should know about
Freedom ticket
Learn proven methods of success with the Freedom ticket, and how sellers are able to make millions selling on Amazon. You'll learn actionable ways you can use proven approaches and start a profitable business, too. This Amazon FBA course includes downloadable spreadsheets and files to help you get a sense of your numbers, and you can track your course progress along the way. Whether you're a beginner just starting out or an experienced private label seller, Freedom Ticket will give you knowledge other Amazon FBA courses won't tell you.
Walmat
Helium 10's tools for sellers don't apply only to Amazon your Amazon FBA business. And with over 100,000,000 unique visitors per month and only 100,000 third-party sellers, your opportunity to profit from selling to Walmart shoppers and to establish yourself on such a massive platform is huge. Learn more on why you should be selling on Walmat here.
Elite plan
Whilst your FBA business will benefit from joining the Elite plan and it's la carte approach to software use, there's often a waiting list due to it's popularity. So whilst you should certainly join if you think it will help you, be aware that you might not get in straight away.