There are many website builders on the market that you can choose to start building your brand with, but when it comes to online shopping, Shopify is arguably the best on the market due to the tech it uses to keep your business online and the ease at which it lets a website owner get up and running.
And if you want a detailed breakdown of why I think Shopify is the best option for most eCom sites and why I use it myself, read my Shopify review to you can get a good understanding.
However, this doesn't necessarily overcome the trust issue that some online shoppers might have when they visit your store, and the way to overcome this is by designing and building a store that has great user experience, legitimate contact details and good social proof.
Is Shopify a legit company
Shopify is a reputable and widely used eCommerce platform for online stores and is trusted by over one million website owners worldwide.
Set up by Tobias "Tobi" Lütke Shopify is a Canadian company that enables businesses of all sizes to sell products to customers around the world. It offers a free trial period and a variety of plans that include features like Shopify payments, app store, cart recovery, domain name, inventory management, and more.
In terms of security and customer trust, Shopify is PCI compliant, meaning it meets the required standards for securely processing credit card payments. It also provides support for store owners and merchants, including 24/7 customer service and automatic fraud protection.
And whilst some Shopify users have complained about the transaction fees and the time it takes to set up a Shopify store, in my opinion, it's considered a good option for small businesses looking to establish an online presence.
What's also useful is that there are also various Shopify plans available, including:
The Basic Shopify plan
The Shopify plan, and more,
The Shopify Advanced plan
Shopify Plus
Each plan comes with slightly different pricing and features, but the beautiful thing is that you can upgrade or downgrade whenever you need to and you get your Shopify payout once a week.
Overall, based on its features, security, support, and experience working with real businesses, Shopify is a trustworthy and legitimate e-commerce platform for merchants looking to sell their products online.
Processing credit card data
When taking payments or shopping online, one of the first things that will cross a customer's mind is, is my money safe if I pay for something on this website?
This is where Shopify excels because it is 100% PCI compliant, meaning that you are provided with a fully secure payment processing system that sorts all of the credit card data on your behalf.
What can be annoying to some Shopify store owners is that the checkout process cannot be customised too much by store owners due to it being PCI level 1 compliant.
Processing customer data
Whilst checking out, you as the merchant and store owner will be able to grab and capture data about your customers, including:
Name
Address
Email address
Phone number
Products ordered
Therefore, it's important to make sure that this information is kept safe and secure and is not shared with anyone without prior consent.
And just as it is with your customer's credit card details, their personal data will also be kept safe due to the strict web development protocols Shopify adheres to.
SSL certificate
Shopify also provides every single store with an SSL (secure sockets layer) certificate which is crucial for every website that takes any form of customer details online.
The SSL certificate that Shopify provides for free runs throughout every single script on it's platform and gives you and your customers piece of mind whilst shopping with you.
This is shown on a website as a padlock, and whilst we generally don't take any notice of them, you'll be surprised how often you'll notice if it's missing from a website, especially one that's trying to sell you stuff.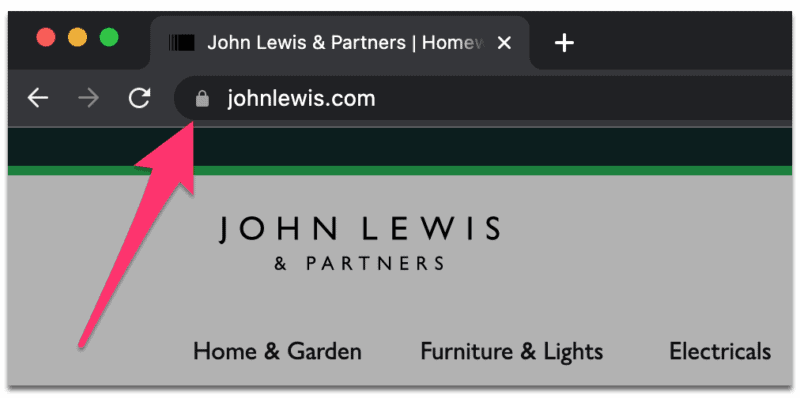 This also goes for the security of your admin login, because without a secure admin, you will lose control of everything on your site, including your stored customer data. So make sure that you set a strong password that isn't used for logging into other accounts you own.
Is Shopify safe from hackers?
Given everything I've outlined above, it's pretty safe to say that Shopify is as safe from hackers as it can be.
Is it 100% safe? No, of course not, but then again there isn't a website on the planet that doesn't have some vulnerabilities, and I'm including the mighty Amazon in this, too…
What Shopify does very well is to continually monitor for potential vulnerabilities and "patch" them up as soon as (and often before) malicious software appears.
Show social proof
If you're concerned about whether or not your Shopify store is looking and feeling legitimate and safe in the eyes of your customers then I suggest that you add some social proof or customer feedback in the form of reviews either directly within your products or via a link to a trusted source such as Trustpilot.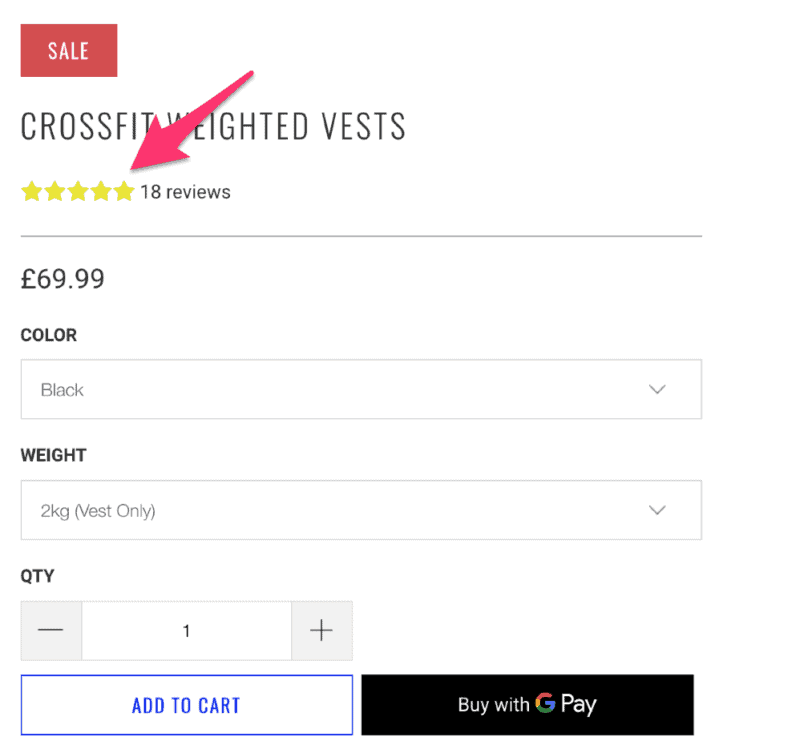 Another good way to put customer's minds are ease is to link to your social media accounts so that they can see how you interact with your audience, read through the comments your followers might make and generally get an instant feeling of whether you're a real company that's not going to scam them.